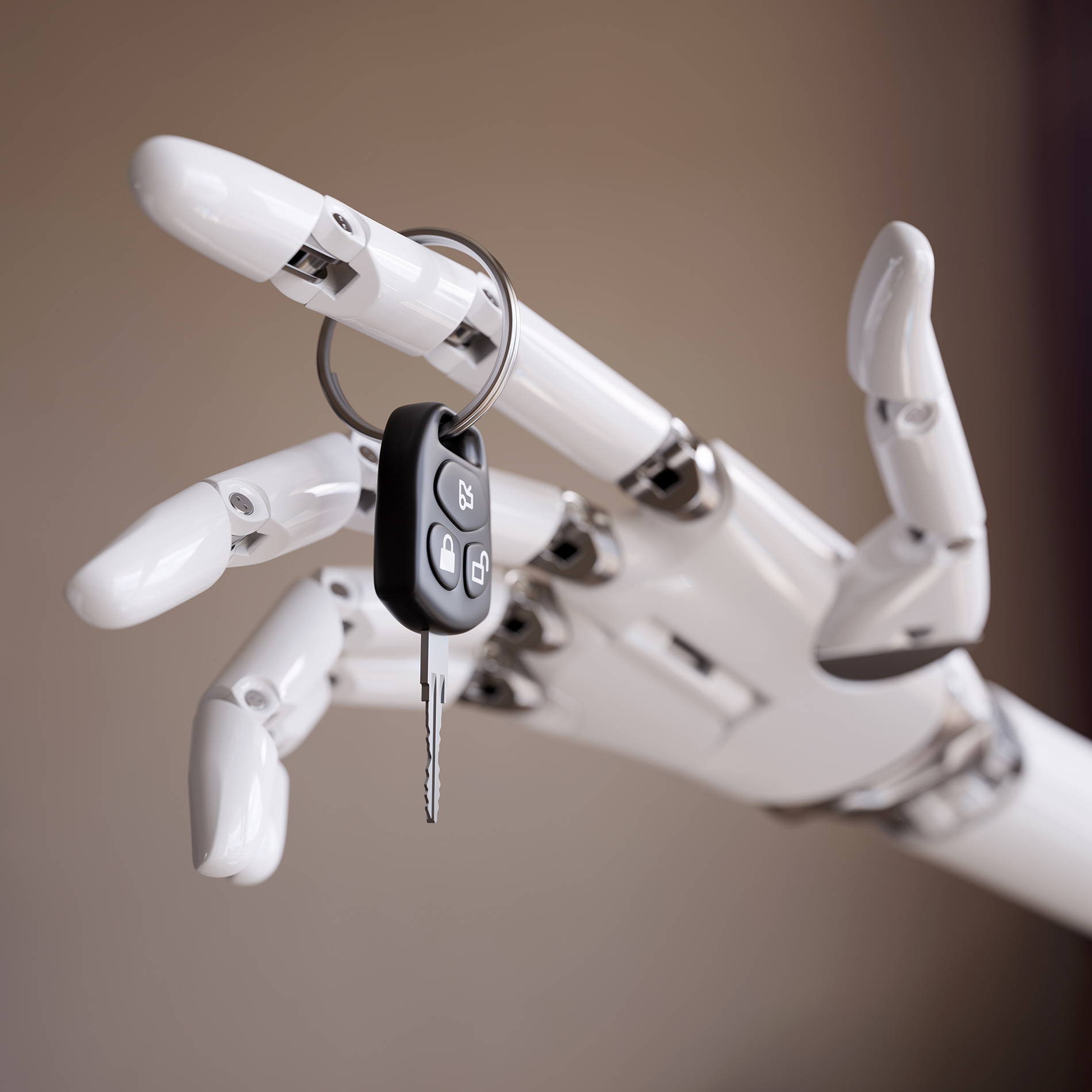 Robotic Process Automation
Are you ready to welcome robots to your IT systems?
Watch our Video: Robotic Process Automation
Realize the full potential of Robotic Process Automation with NNIT​​
NNIT is an international leading IT service providers. An NNIT solution guarantees expert advisory services and a high-quality, unique product - tailored to your needs, and with a high level of data security. We offer Robotic Process Automation (RPA) software to all industries – for example life sciences, finance, insurance, production, healthcare, telecommunications, and the public sector.
RPA allows your employees to save both time and resources. They can leave the manual work to the software robot and dedicate more time to qualitative tasks that lead to increased customer satisfaction.
What is RPA?
RPA can basically be defined as intelligent automation of business with the help of software robots. RPA, for example, can enable you to outsource manual, rule-based, repetitive tasks from employees to software robots that complete the tasks efficiently and precisely. Employees can instead focus their time and attention on qualitative tasks such as individual customer service or product development. ​RPA also means fast and efficient scalability and increased flexibility for everyone in your organization.
What can RPA do?
RPA has many benefits – but by far the most important one is that software robots can simultaneously carry out a great number of different parallel tasks – error-free and in a short space of time. On top of this, the software robots can be monitored and controlled from business units around the globe. For example, RPA helps you to:
tidy up your inbox using pre-defined settings
put together and evaluate results of online surveys
collect data from different systems as a basis for creating auto reply letters.
RPA is a solution with many benefits for those who want to streamline monotonous business processes and increase the number of qualitative tasks for employees. This will boost your employee satisfaction, and allow them to leave the manual and often repetitive tasks to the software robot. ​
RPA will improve your business performance across the board, and strengthen your company's competitiveness.
Did you know …?
– that a software robot is both easy to train and easy to integrate into any IT system?
– that a software robot can be easily coded to carry out workflows of up to 600 steps in one unified process?
Why choose NNIT?
If you are considering the implementation of RPA 
​… NNIT can help you evaluate the potential and advise on the choice of technology and platform.
NNIT can identify RPA areas in your company and build up strong business cases for these.​
If you have decided to implement RPA
… NNIT can carry out Proof of Concept pilot studies, so you can minimize the risk of overestimating benefits and underestimating costs.
NNIT can also define a change strategy and identify areas in the company where an RPA solution can give fast results.​
​If you have already implemented RPA 
… NNIT can help to assess the current operational model as well as advise on potential governance models for your organization. NNIT can also assess the potential use of Full time Robots in your organization (FTR).​
NNIT can deliver a unique, server-based RPA solution or an easier cost-efficient desktop version. No matter what your needs are, NNIT can help you to: optimize business processes, streamline procedures, and ensure qualitative allocation of resources – all in an intelligent and automated manner.
Farakh Bhatti
Director Business Automation